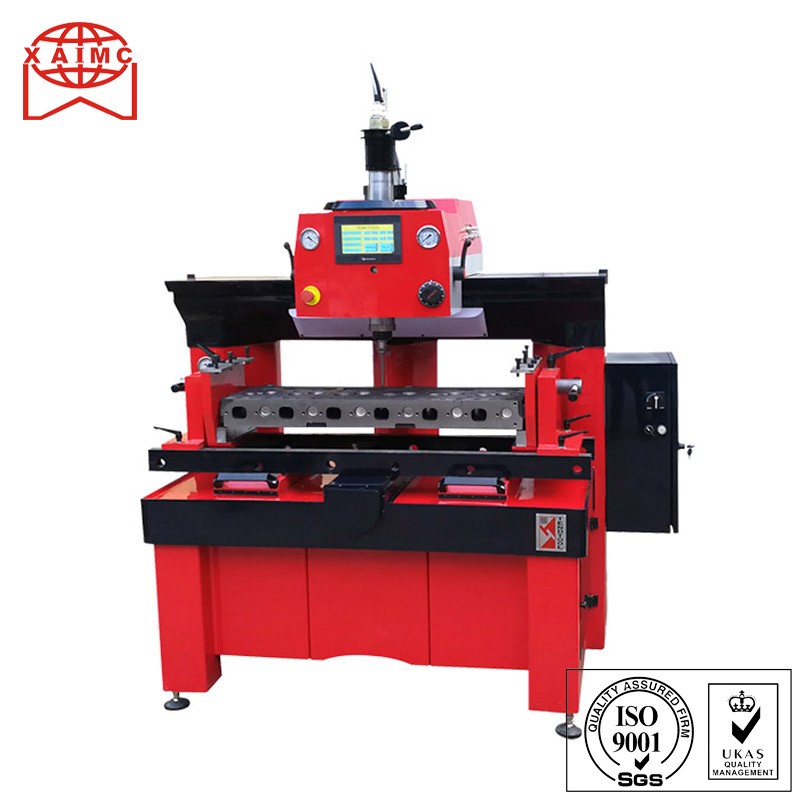 PRODUCT DETAILS: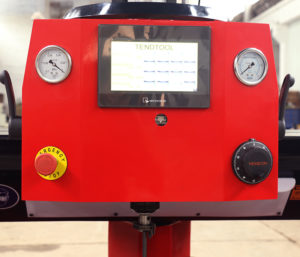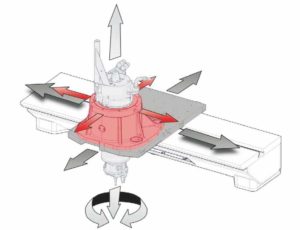 ◆Customized high performance control system, self – adaptive triple Air cushion boring work head and spindle build – in high torque motor to achieve the high precision, high efficiency and consistency for all seat cutting.
◆The operation of touch screen interface is more simplify, fast and humanization.
◆Aim at the character of machine to design the feature of "JOG", easy control the spindle rotated position, cutting bit stop in any position to avoid the blind area, safe operation.
◆Contain two modes "General cutting" and "Step cutting" in system to aim the different seat material, make up for the deficiency of traditional valve seat cutting machine.
◆"Manual step feeding" can be more easily to modify the processing parameter.
◆High precision "Electronic Pulse Handwheel, operation more flexible, laborsaving and more easy operation control.
◆New concept "Clamping System", assure the workpiece rotation in -45° to +45°. More clamping fixture in faster and fastening.
| | | | |
| --- | --- | --- | --- |
| Machine Capabilities | Unit | TL120CNC | TL120XLCNC |
| Max. length of the cylinder head | mm/inch | 1440/56.69 | 2400/94。48 |
| Max. width of the cylinder head | mm/inch | 500/19.7 | 500/19.7 |
| Max. height of the cylinder head | mm/inch | 450/17.7 | 550/21.65 |
| Crosswise work piece tilting | degrees | +45° to -15° | +45~-15 |
| Maximum table horizontal travel(mm) | mm/inch | 160/4.3 | 160/4.3 |
| Machining capacity dia.(min-max) | Φmm/inch | 16/120/0.6-4.7 | 16~120/0.63~4.72 |
| Work head displacement | | | |
| Lengthwise | mm/inch | 990/39 | 990/39 |
| Crosswise | mm/inch | 40/1.6 | 40/1.6 |
| Sphere-Cylinder travel | mm/inch | 9/0.4 | 250/9.8 |
| Spindle | | | |
| Max. spindle incination | degrees | 5 | 5 |
| Spindle travel | mm/inch | 200/8 | 250/9.8 |
| Power of the spindle | KW | 1.8 | 2.2 |
| Spindle rotation speed | rpm | 0-1000 | 0~1000 |
| Alimentations | | | |
| Electric supply | V | 380V/50Hz 3ph or 220V/60Hz/3ph | 380V/50Hz 3ph or 220V/60Hz/3ph |
| Air pressure | bar/psi | 6-87 | 6/87 |
| Max. air flow | 1/mn-CFM | 300/11 | 300/11 |
| Level of noise at 400 RPM | dba | 72 | 72 |
| Level of noise at 1200RPM | Level of noise at 1200RPM | 82 | 82 |
| Net weight (approx.) | kg/lbs | 1420/3130 | 1550/3417 | 1450/3197 |
| Machine space requirements | | | |
| Length | mm/inch | 1750/68.9 | 2250/89 |
| Width | mm/inch | 1150/45.3 | 1150/45 |
| Height | mm/inch | 2200/86.6 | 2280/86.6 |